Traveling Scriptorium
UO's Traveling Scriptorium is a showcase of nearly a hundred pre-modern materials used in manuscripts, books, and paintings—including a wide range of red pigments. It is a collaboration between Ashlee Weitlauf and Marilyn Mohr of the Beach Conservation Lab with Vera Keller (History). Our Traveling Scriptorium is inspired by the original developed by conservations at Yale's Beinecke Library. A Williams Fund Instructional Grant allowed for a visit by Marie-France Lemay in Winter 2018 with the original Traveling Scriptorium and for the purchase of materials for developing our own. Funding from the Oregon Humanities Center's Endowment for Public Outreach in the Arts, Science, and Humanities allowed for the purchase of additional materials to allow for public workshops working with recreated, historically inspired inks for the launch of the Traveling Scriptorium and the Red Thread site in Winter 2019.
UO Faculty can check the Traveling Scriptorium out from the front circulation desk of Knight Library for one week at a time for use on or off campus. A photographic guide to how to re-pack its contents is included inside the case of the Traveling Scriptorium. Contents are for display purposes only; please return the Traveling Scriptorium with all contents intact.
The Traveling Scriptorium is in the UO Library catalog.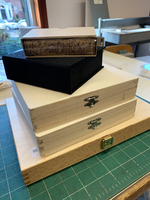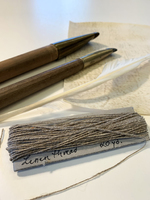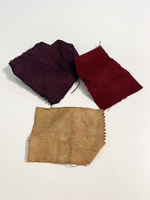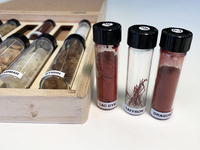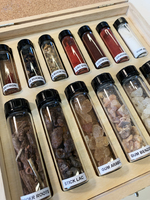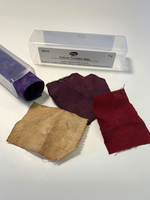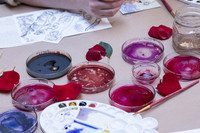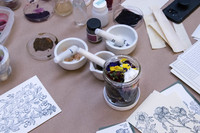 Image Credits: UO Libraries, Mandi Garcia and Tayler Bicandi